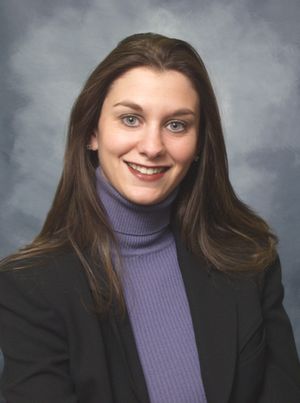 Kerri
Keefe
Kerri Keefe is responsible for the management of overall office operations and the cultivation of a marketing-focused environment. In this pivotal position, Ms. Keefe maintains a proactive work environment by integrating processes across the agency and improving processes through redesign to make the agency more efficient, while maintaining an on-target timeline for reaching business objectives.
Ms. Keefe works closely with Frank Delape, the managing director of Coordinated Planning Group. Together, they establish the business plan for the company, taking into consideration production, retention, staffing and training. Ms. Keefe assists Mr. Delape in the implementation of a financial plan for the company, with an eye towards expenses and profitability. It is Ms. Keefe's responsibility to oversee all compliance systems and processes to ensure all activities and materials are in line with company ethics and compliance standards. She also provides management support to achieve the company's recruitment objectives, and supervises all efforts related to recruitment and the appointment process.
Ms. Keefe oversees the administrative operation of Coordinated Planning Group, including the new business process and the management of associates' performance. Ms. Keefe is known for her professionalism, her tremendous ability to effectively multitask, and the ethical standards she maintains with regard to client confidentiality. She is licensed in Life and Health Insurance.
Before assuming her current position in 2005, Ms. Keefe served as the compliance coordinator for Coordinated Planning Group. In that role she processed all new business, including life insurance, disability income insurance, long-term care insurance, annuities, and brokerage/investment applications. Before joining Coordinated Planning Group in 1999, Ms. Keefe received a Bachelor of Science degree in Business Administration, with a concentration in Marketing, from Elon College in North Carolina. While at Elon, she was a member of Phi Mu Sorority, where she volunteered as a 'sober sister' and as a worker for the Children's Miracle Network.